**CLOSED FOR SEASON ON SUNDAY, AUGUST 18th, 2019**
Any questions regarding the pool, please contact the pool directly, 419-483-7747
Public POOL HOURS:
Monday–Saturday: Noon–7 p.m.
Sunday- Noon–5 p.m.
DAILY ADMISSION:
$5 Ages 2 and up

Under 2 FREE
DAILY POOL & PLAY COMBO PASS:
Under 2 years old FREE

$5 Adult

$8 Kids 2–12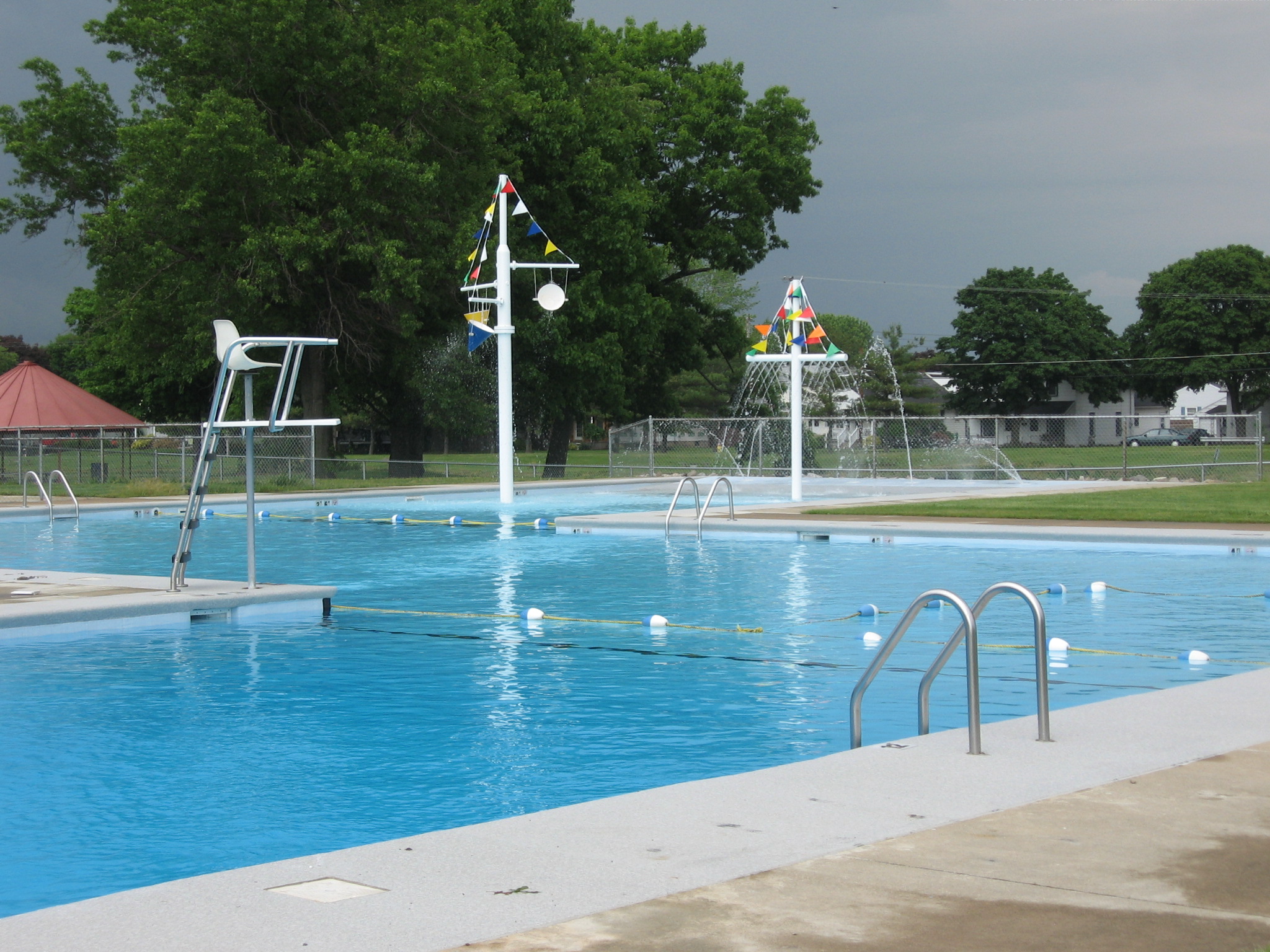 Mini Golf $1 per game

Must be accompanied by a paying adult

One child 2 and under per paid adult

Lil' Swimmers-type swim diaper must be worn

9 and under must be accompanied by an adult 18 years or older.

Every person entering the pool premises is monitored by lifeguards, therefore admission is charged for every person walking through the gates whether or not they plan to swim.
Notice — Management reserves the right to close the pool if the air temperature falls below 70 degrees or if fewer than 12 patrons are in the pool. At 11:30 a.m. a decision will be made whether or not the pool can be open at Noon and again at 2:30 p.m. to see if the pool can be open at 3 p.m.
RENTALS
During public pool hours: $30 reservation in advance, plus $3 per swimmer the day of rental. The first reservation of the day receives the option of picnic area usage.
Sunday ONLY: private pool parties, before or after public pool hours for two hours (10 a.m.–Noon or 5–7 p.m. $135). If there will be more than 75 swimmers, an additional $30 is charged.